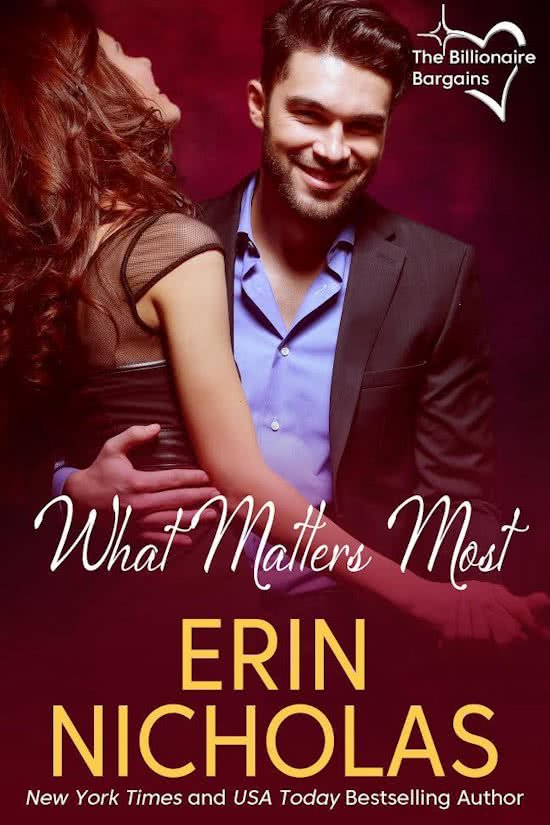 The Billionaire Bargains, Book 2
He can buy anything he wants…except the thing he needs the most.
Things come easy to Tony Steele. Money. Women. A good time. It's all a piece of cake. Until that cake turns into the wedding cake of Tony's best friend and the woman of Tony's dreams, Reese Chaplin.
Tony can't fix this problem by writing a check. And when Tony finds out his "friend" has been cheating on the woman who's stolen his heart, he doesn't hesitate to steal her away. Even if it's her wedding day.
Nothing about Reese's big day goes according to plan. She walks down the aisle to marry one man, and winds up in a tawdry Vegas chapel marrying another. After a hot night with Tony, the only thing Reese regrets is she's the only one who can remember it-thanks to a few too many shots of tequila. Reese doesn't want Tony's money, but admitting they've made a mistake and walking away from him isn't easy. Especially when she begins to catch glimpses of the man behind the wallet.
Product Warnings
Contains a billionaire playboy who can't handle his tequila, a Vegas wedding, hot phone sex (and other kinds of hot sex), and a woman who knows how to make a point-even if it requires jumping out of an airplane.