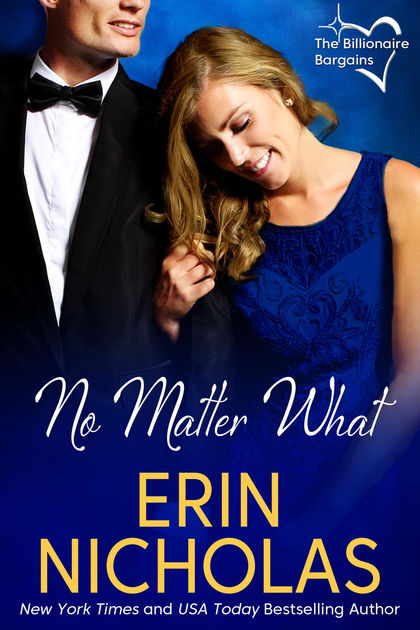 The Billionaire Bargains, Book 1
The best doesn't come cheap…and this time it could cost him his heart.
Handsome billionaire Adam Steele is good. Good at getting his way. If nothing else, money always works—until he realizes he can't buy his daughter's way out of her new wheelchair. Three private physical therapists later, he's almost given up on Emily walking again. Then he meets Dr. Jaden Monroe. And his match.
Feisty physical therapist Jaden Monroe has never met a man quite like Adam. She's not sure if it's his I'm–in–charge attitude or the heat in his eyes when he looks at her, but she finds herself wanting to say yes to anything he asks. Like when he asks her to help his daughter walk again. Of course, the million dollars he offers—just enough to finish the pediatric rehab wing Jaden has been working for and dreaming of—is hard to say no to as well.
But Jaden didn't anticipate a teen whose injuries are more than physical. Or a man so passionate and devoted—and as tenacious as she is. As she and Adam fight their attraction, the only thing harder than keeping her promise will be keeping a hold on her heart.
This book has been previously published and has been expanded from its original release.
Warning: Contains heated arguments that erupt only slightly more often than hot kissing, a new perspective on kitchen appliances, and sizzling sex occurring everywhere BUT the bedroom (though they eventually make it there).
---
Behind the Scenes
This book is extra special. Not only is it the first published solo project for me, but it's about a physical therapist. I practiced as a physical therapist for fifteen years before I became a full time author. Physical therapy is more than a job, it's a part of who I am. Every day I got to help people do things that they'd had to give up or avoid because of pain or weakness, because of injury or illness. Every day I got to witness the incredible ability of the body to heal and compensate as well as the ability of the human spirit to overcome. It was truly a blessing. Writing a book about a passionate, intelligent, confident physical therapist who comes into a family's life and shows them that they can be and do more than they ever imagined, was so fun and was a kind-of tribute to the profession I love and the people I share it with.