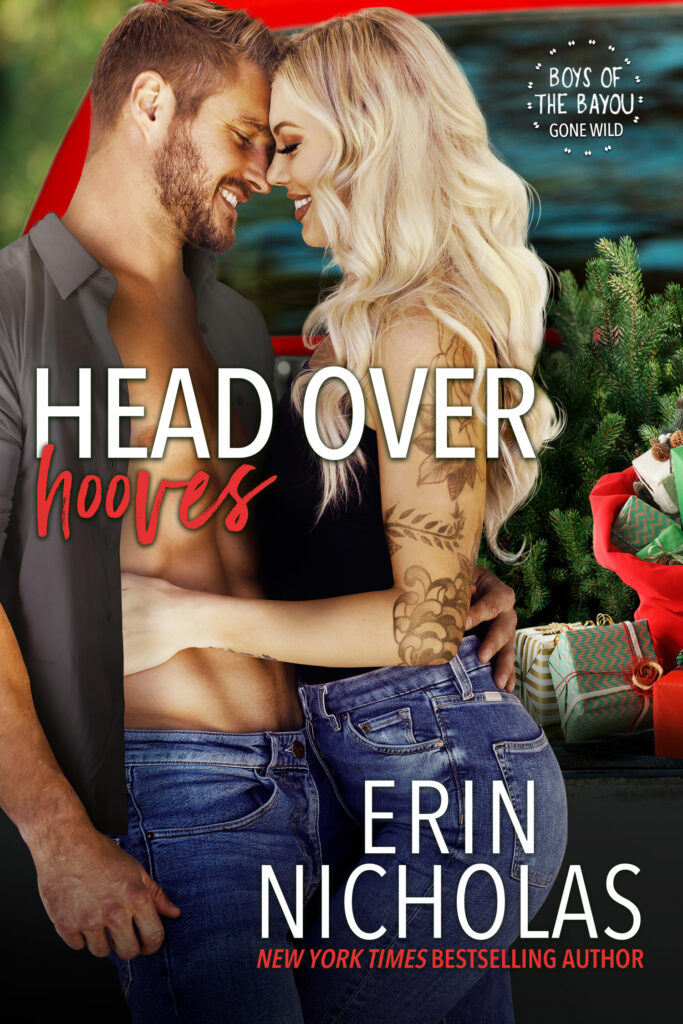 You know in movies where the big city girl lands in a small town for the holidays and falls for the hunky guy who saves Christmas? 
This isn't that story. 
But this guy does look fantastic in flannel. And out of flannel…
Finding true love with his one-and-only soul mate? Drew Ryan's given up on that.
But a hot holiday fling in Louisiana, far from his responsibilities and good guy image back home is now on the top of his list for Santa.
So when he's knocked on his ass—literally—by a Christmas elf who's stealing a sleigh full of gifts and using his reindeer to commit the crime, he definitely doesn't expect to fall head over heels.
This holiday couldn't get any worse for Rory Robins.
First, her hair wasn't supposed to turn green. It's not even Christmas green.
And the elf costume wasn't supposed to be two sizes too small.
And her con-man father wasn't supposed to show up and go all real-life-Grinch on her beloved new hometown.
And she definitely wasn't supposed to run into anyone while trying to return everything her dad stole. Especially not some guy who, in the course of one night, thinks they're meant to be. As in true love forever.
Actually, that part's kind of nice. As are the sexy shenanigans under the mistletoe…
Except he lives in Iowa. The only good thing her father ever gave her was a healthy distrust of men who are never around. She's not doing a long-distance thing.
This little fling is only going to last as long as the temporary color of her hair.
Only nothing seems to be fading. And she might be asking Santa for just one more thing…
Available at the following retailers: