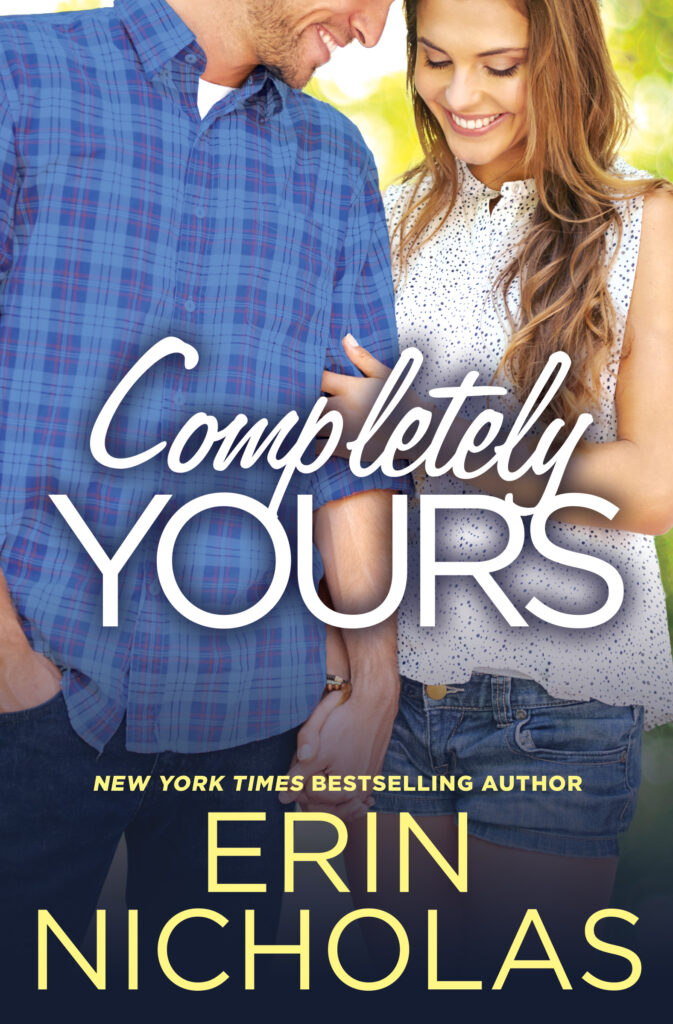 Opposites Attract – Book 1
Completely Yours is the first book in a new series coming from me and Forever Romance (Grand Central Publishing) on December 20th!
I can't wait for you to get to know the geeky girls!
Graphic designer/gamer geek, Kiera.
Martial arts specialist/ superhero geek, Maya
Playwright/ theater geek, Sophie
And their hot guys!
Zach, the EMT with the hero complex,
Alex, the doctor who has to fix everything,
and Finn, the cop whose protective instincts have protective instincts.
Read the Sneak Peek (pdf)
---
"Fresh, fun and flirty." —Carly Phillips, New York Times bestselling author
An Opposites Attract novel
Kiera Connelly leads a quiet life, and that's just how she likes it. She's built a name as a graphic designer and meets up with her friends online, all from the comfort of her living room couch. But when a rare outing turns disastrous, Kiera finds herself up close and way too personal with an unbelievably hot real-life hero.
Zach Ashley doesn't see himself as a hero. He's just a regular guy who gets to help people every day as an EMT. But when he's called to a scene and has to treat his most gorgeous patient ever, he finds himself mixing work with pleasure. He never hesitates to put his life on the line…but will he ever risk his heart?
Completely Yours is available now!