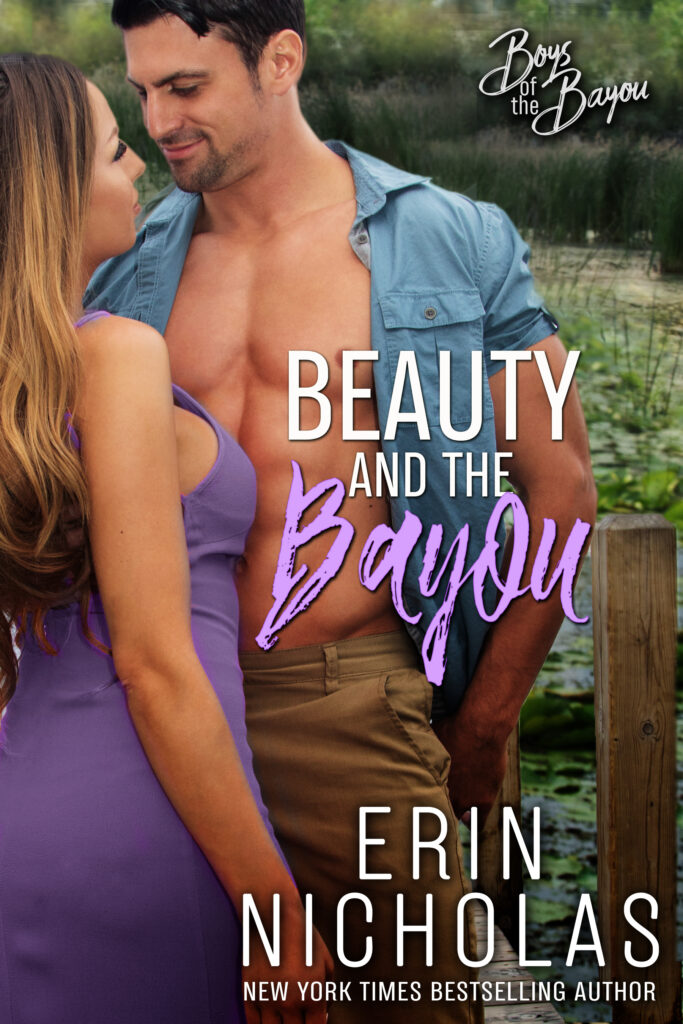 A sexy small town, beauty and the beast rom com!

Sawyer Landry knows he's been beastly to be around for the past few months. But he can't seem to remember how to be fun-loving and friendly. Until he sees Juliet Dawson on his boat dock… and realizes that hip waders are, apparently, one of his turn-ons. But despite the beauty in the boots, the last thing he needs right now is a city girl in his way for the next two weeks.
But he's not really getting a vote. Juliet is determined that her little brother rebuild the dock he and his idiot friends smashed. She's quirky, klutzy, independent…and possibly an even bigger pessimist than Sawyer is. He's incredibly drawn to the cynical fish-out-of-water, who seems to be the one person who isn't intimidated by his growling.
The big, gruff boat captain is the first person in a long time to want to watch out for her and Juliet finds that hotter than his grandma's jambalaya. Well, that and his sexy scar, his emotional baggage, and the sense of humor and fun that is buried deep.
But Sawyer doesn't need any more people to worry about long-term and the things that make him feel protective of Juliet aren't going to go away. So, this two-week adventure can't be anything more than a fling. With Juliet down on the bayou, there's an even bigger threat than alligators and hurricanes. There's the very good chance of someone ending up with a broken heart.
Available at the following retailers: