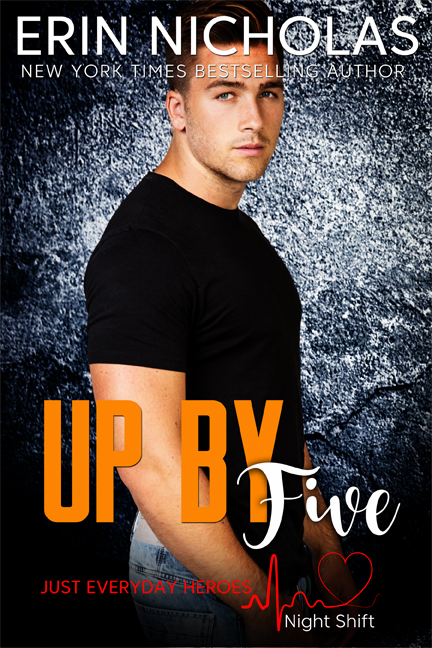 He thought he had everything he wanted. Then she showed up.
Connor Dixon has sworn to never live with another woman after raising his four younger sisters. He's retiring–from worrying, fixing problems, and cleaning up messes.
Yet when a fellow paramedic's apartment goes up in flames and she needs a place to stay, he can't say no.
But when it comes to him,she sure can. And that's never happened to him before.
Gabby Evans's penchant for poker and her ability to overhaul a transmission definitely make her different from his usual women. Her sights are set on medical school, not him or his crazy mix of family and friends.
But within forty-eight hours of moving in, she's up to her eyeballs in a family crisis and he's in uncharted territory with a girl he wants to rescue…who doesn't need him at all.
**this title was previously published as Up By Five,Counting on Love book five**