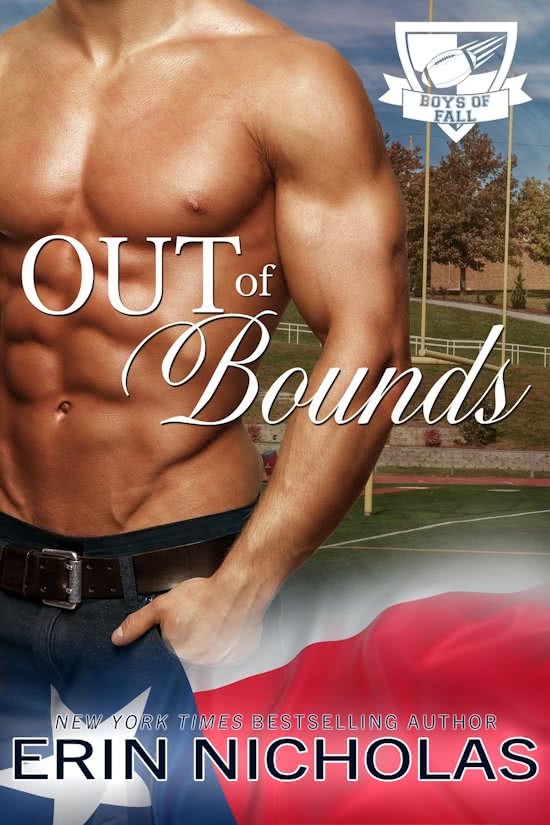 by Erin Nicholas
As star running back for his high school team, Jackson Brady led a charmed life—until the wild child pushed a little too far. And thanks to snitching goody two-shoes Annabelle Hartington, Jackson endured scandal, shame, and suspension from the team before the championship game. His ensuing downward spiral would have been far worse if not for Nicholas Carr, his high school coach and mentor.
Now, twelve years later, Jackson doesn't think twice about returning to Quinn, Texas, to help out when Coach suffers a heart attack. It's an opportunity to atone for past sins and prove he's ready to give back to the close-knit community. And he knows just the person to help him—the same woman who brought him down all those years ago. A respected and beloved teacher, if Annabelle is willing to take a chance on him, everyone will know Jackson's a new man.
But he's not the only one who's changed. Though she's just as smart as he remembers, Annabelle is also sweet, kind, loyal—and hiding a surprisingly passionate woman behind her staid schoolteacher clothes. Suddenly proving himself to the town might be more difficult than he'd thought. Because while Jackson may have shed most of his wild ways, turns out nothing stirs his inner bad boy quite like Annabelle.