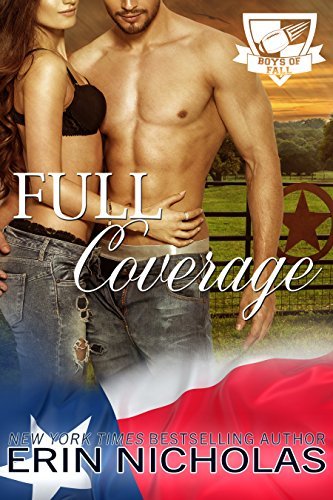 You can take the boy out of Quinn, Texas, but you can't take the love for sexy cowgirls out of the boy. Evidently.
Nolan Winters left his hometown after high school, wanting bigger things than Quinn could offer. Years later, he's a popular journalist, reporting stories that stir him, and also a bestselling author to boot, working on his second book—a biography about one of Texas' most beloved football coaches, Quinn's very own Nicholas Carr. Now Nolan's finding himself home a lot more often. For research. Yeah. That's the story he's sticking to. He's not coming home for sexy, sweet local mechanic, Miranda Doyle. Nope. Not at all.
Randi's a born-and-bred Quinn girl, more than content to stay there forever. Football, steady work, football, family and friends, football…the small ranching town has everything she needs. And lately, something she wants—Nolan Winters. Never much of an athlete, he's asked football fanatic Randi for help on the sports details of his new book about Coach. The ins and outs of the game. It isn't long before Randi would rather help the hot scholar in and out of other things…like her bedroom, and definitely his clothes.
She's a small-town, C-average ex-cheerleader. He's a big-city, A-plus bookworm. Their differences could keep their engines running hot…or steer them straight toward a crash and burn.